PCJ provide affordable, high quality repair, setup and modification services for all acoustic, electric and bass guitars.
We offer professional, honest advice on materials, hardware and electronics.
Detailed information and pricing for all repair, setup and modification work PCJ undertake is shown in the table below.
To discuss or book in any repairs, setups or modifications please email repairs@pcjcustomguitars.co.uk
A general setup includes
String Change
Fretboard Clean & Polish
(+re-oiling if needed)
Intonation Adjustment
Hardware Check
Clean Of Hardware & Electrics
Instrument Clean & Polish
* If new strings are a different gauge an additional £5 will be added to cover action readjustment *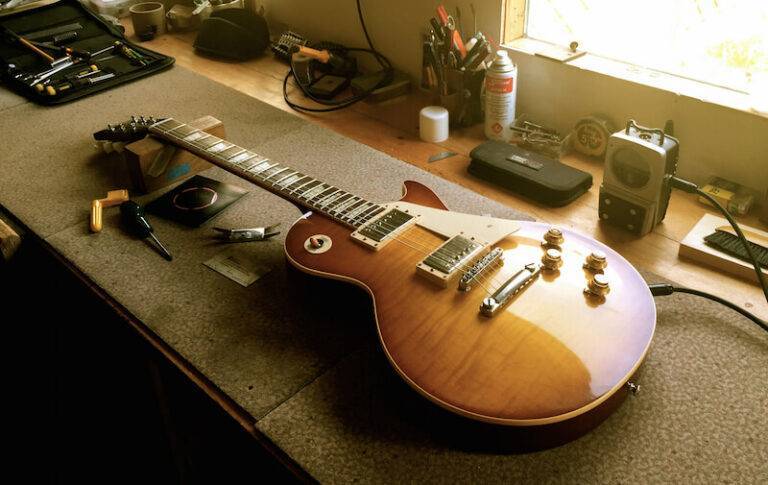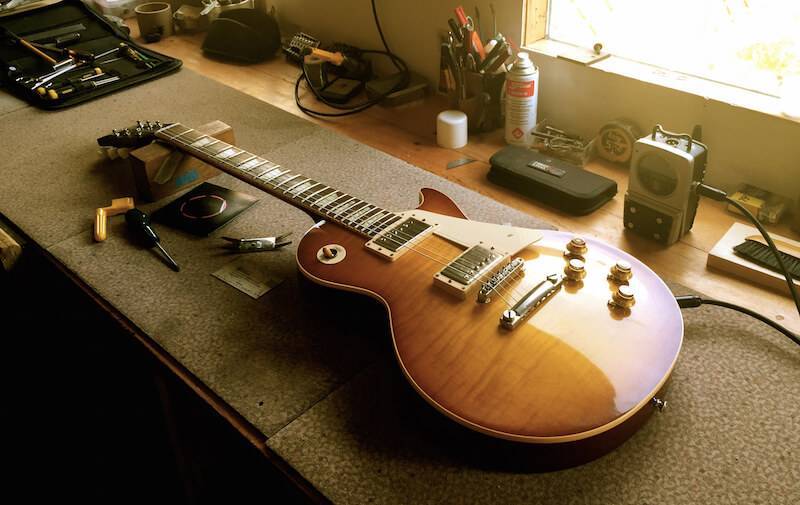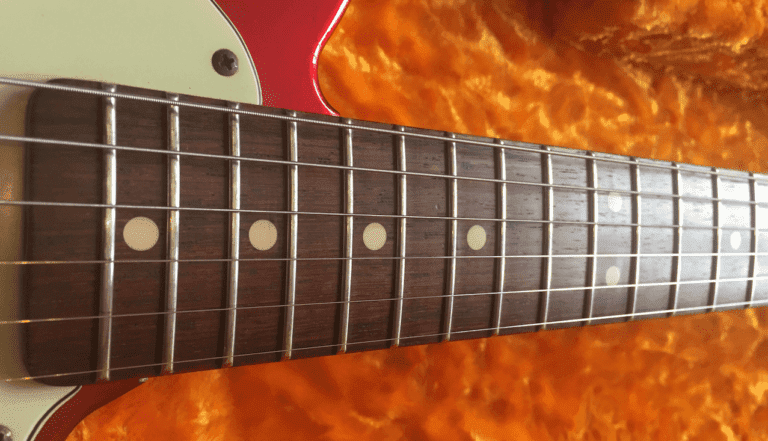 * All fret work prices are inclusive of a setup *
Some fret work may require a new nut to raise the string height.
If a new nut is required a £20 nut replacement charge will be added to the final total.
PCJ can accommodate everything from small re-soldering repairs to complex custom wiring options.
As well as wiring and switching modifications, PCJ is also an experienced installer of Sustainiac Stealth Pro kits, XY-MIDI pads, Piezo bridges and transducers. We are happy to discuss any ideas you may have and if it's possible, we can customise your wiring accordingly.
PCJ is also a Seymour Duncan, Sustainiac Stealth PRO, and Graphtech dealer.
Products from these companies can be purchased through PCJ as part of any electrical project.
To ensure the highest quality parts are used in every project, PCJ uses CTS and Switchcraft parts where ever possible.
General electrical work is carried out at a rate of £35 per hour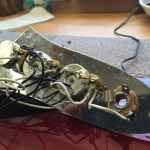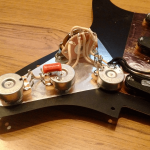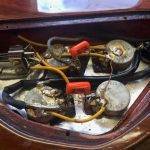 If you would like to contact us about a repair or modification, please fill in the form below and we'll get back to you.